Internships
Undergraduate Research Scholars apply for the MEP internship opportunity through the College of Letters & Science, and are mentored by MEP Co-Director, Eric Grodsky. Through their internship, the scholars conduct research thematically aligned with MEP Directed work, giving them the opportunity to have a hands-on experience investigating pressing problems of policy and practice in public education. At the end of their internship, URS students present their findings to the MEP Directors and Steering Committee as well as at an annual Symposium hosted by the University.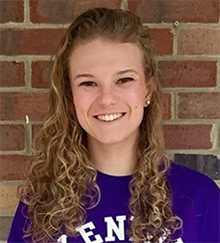 In summer of 2019, MEP supported one undergraduate student, Emmie Mirus. She worked on two qualitative studies, transcribing, coding, and analyzing data.
---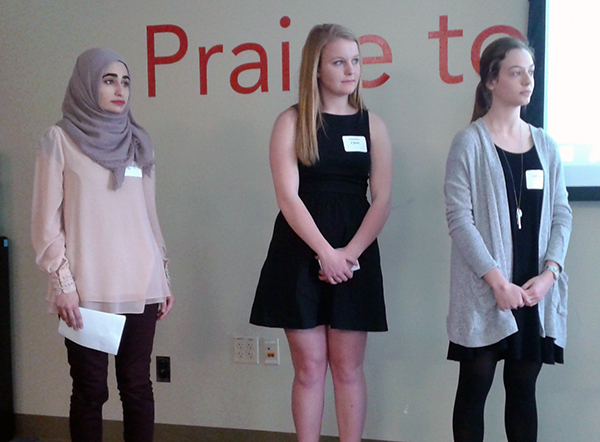 The 2016–2017 cohort of Undergraduate Research Scholars, Noor Hammad, Samantha Chase, and Kelly Giuliano, all students in Sociology, focused their research on programmatic elements of four-year-old kindergarten. Their research provided valuable information regarding school readiness and effectiveness of previous 4 year-old Kindergarten curriculum and assessments.
---
MEP Graduate Student Internships in the Education Sciences are established through a partnership with UW-Madison's Interdisciplinary Training Program in Education Sciences. Supervised by MEP Co-Directors, graduate student researchers provide the district with deeper contextual information topically aligned with current MEP research and of interest to district leadership. Internships also serve to satisfy program requirements of the scholars training program. Research produced by the graduate scholars is presented to the MEP Directors, Steering Committee and District leadership.
---
In 2019–2020, MEP will support one graduate research scholar.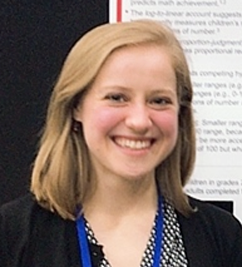 Alex Viegut, graduate student in educational psychology, is conducting a survey to investigate elementary teacher's perspectives on teaching math with multiple strategies and visual models. MMSD recently adopted a new K-5 math curriculum, and this work will help the district continue to support math teaching in elementary schools.
---
In 2018-2019, MEP supported one graduate research scholar focused on English language learners.
Garret Hall, who did an observational study on how teachers build early numeracy skills last year, examined the presence of relationships between the implementation of the Bridges math curriculum and student math achievement in grades 3 through 5 with additional focus on math outcomes among English language learners.
---
In 2017–2018, MEP supported two graduate research scholars focused on research topics in 4K.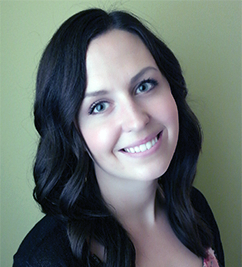 Elizabeth Premo, graduate student in social work, developed a review and comparison of literature assessments for 4K students. Her research topic was designed in response to the district's need for an overview of options for 4K literature assessments.
Research Memo: A Review of Select Assessments to Measure School Readiness at the Start of Kindergarten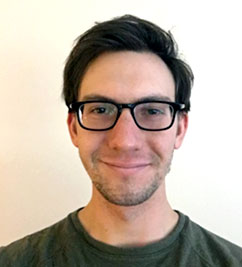 Garret Hall, graduate student in educational psychology, conducted a year-long observational study looking at how 4K teachers build early numeracy skills, with particular attention to English language learners.
MEP Communications Internship is offered through the UW – Madison School of Journalism and Mass Communications. The MEP Communications Intern assists the MEP team with the development and execution of an extensive communications and outreach plan to disseminate research findings to targeted audiences and the general public. The Intern gains hands-on experience with communicating across multiple audiences, developing web content, writing press releases and blog posts, and creating digital communication tools.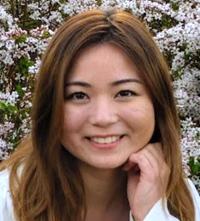 The 2019–2020 intern is Lisa Heverly, a student studying Journalism with a concentration in Strategic Communications. Lisa assists with the production of press releases, monthly newsletters and social media content while keeping the MEP website up-to-date.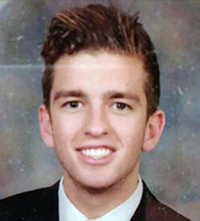 Our Communications Intern in 2017–2018 was Jonathan Mills, a student of the UW-Madison School of Journalism and Mass Communications with a focus in Journalistic Reporting and Broadcasting. Jonathan contributed to the development of a long-term communications strategy, assisted with the release of MEP research briefs, assisted with the development and implementation of MEP special events, and managed our social media presence.
If you are interested in learning more about opportunities to work with MEP please contact the Project Manager, Amanda Kruger at amkruger2@wisc.edu.