MMSD 4K: Pathways to Resilience for Children and Families Experiencing Homelessness
Travis Wright, Ed.D, Amy Taub, Anna Fetter and Jeremy Shumpert
Summary
The overall goal of this research was to understand how MMSD 4K supports young children and families experiencing homelessness. The research was guided by the following two overarching questions: 1) How does MMSD 4K impact young children experiencing homelessness? and 2) How do young children experiencing homelessness and their families perceive and experience MMSD 4K?
Using a mixed methods approach, we sought to determine enrollment patterns, programmatic impacts on clinical and socioemotional outcomes, and student achievement for children experiencing homelessness while attending MMSD's four-year-old kindergarten. Using report card data from kindergarten through third grade, we assessed student achievement for students experiencing homelessness as compared to otherwise similar peers. We also observed 4K classes using the Classroom Assessment Scoring System (CLASS) to determine the degree to which classrooms were able to meet the academic and social-emotional developmental needs of homeless children. Finally, we interviewed with teachers, administrative staff, and parents of children who are experiencing homelessness to identify the most important current and needed supports in the district for families experiencing homelessness.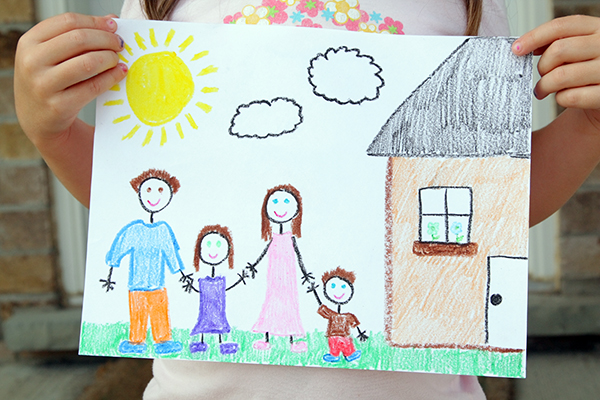 Key findings
Children experiencing homelessness are half as likely to participate in MMSD 4K as their more affluent peers.
Children identified as homeless in 4K or Kindergarten perform about 1/3 of a standard deviation lower on all report card measures in Kindergarten than children from other low-income households (defined as children who received free or reduced-price lunch) and about 2/3 of a standard deviation lower than non-economically disadvantaged children.
MMSD classrooms serving children experiencing homelessness scored higher than national averages on measures of Emotional Support and Organizational Support and lower than the national average on Instructional Support.
Parents and guardians of children enrolled in MMSD 4K who are experiencing homelessness report valuing the support they receive from the 4K program and view it as critical in stabilizing their child while they are experiencing homelessness/mobility.
Families experiencing homelessness report that the greatest barriers to participation in MMSD 4K are transportation and not having access to full-day programing.