MEP Directors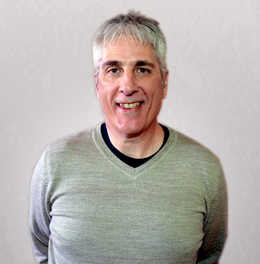 Eric Camburn
MEP Director, Associate Director of WCER, and Professor of Educational Leadership and Policy Analysis at UW–Madison. Camburn's research focuses on factors that support instructional improvement and the use of survey methods for studying instructional improvement. His research has shed light on how different kinds of professional learning experiences influence teachers' engagement in professional learning and how leadership serves as a supportive resource for teacher improvement.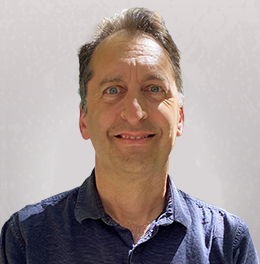 Eric Grodsky
MEP Director and Professor of Sociology & Educational Policy Studies at UW–Madison. Grodsky's research is focused on inequality in educational opportunities and achievement across the life course. He has written on the role of race/ethnicity and social background in shaping college attendance and completion, the role of testing in American education, and how education shapes health and mortality at midlife. Grodsky's current projects include work on the relationship between maternal health and school readiness, inequality in school readiness and learning across Wisconsin and the ways in which social background and high school achievement shape educational and occupational attainment between young adulthood and midlife.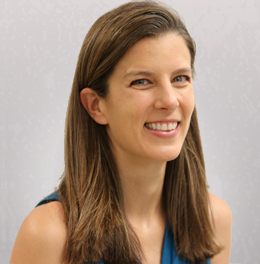 Beth Vaade
MEP Director and Qualitative Research Supervisor for the Research & Program Evaluation Office in the Madison Metropolitan School District. Vaade's work for MMSD focuses on major qualitative and mixed methods research and evaluation projects, as well as strategic planning, project management, and external research relationships. Her projects have covered a variety of topics, including student academic and behavioral outcomes, facilities planning, technology investment, and goal-setting for schools and central office departments.
MEP Staff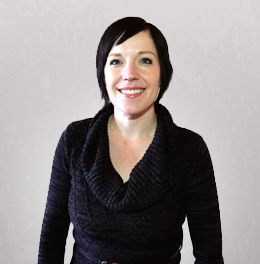 Dominique Bradley
MEP Program Manager and PhD in Educational Leadership and Policy Analysis, UW–Madison. Bradley is responsible for supporting the day-to-day activities of the MEP partnership. Bradley's own research is focused on novice teacher training, factors that impact teacher attrition, and the effects of implementation fidelity on research results in "scale-up" research programs.
Jaymes Pyne
MEP Research Assistant and PhD Candidate in Sociology, UW–Madison. Jaymes carries out much of the MEP-directed analyses and serves as the supervisor for undergraduate students engaged in MEP research. Pyne's own research is focused on inequality in student behavioral, academic, and wellbeing outcomes in K-12 education and how student's personal attributes affect those outcomes.
Steering Committee
The Steering Committee is comprised of three representatives from MMSD and three representatives from UW–Madison. They are charged with defining the current topical focus of the partnership, evaluating competitive grant applications, approving specific projects, and monitoring ongoing MEP-directed and supported work. The Steering Committee meets on a monthly basis, rotating meeting locations between UW–Madison and MMSD.
Steering Committee Members
Dr. John Diamond, UW–Madison, Educational Leadership & Policy Analysis
Dr. Bonnie Doren, UW–Madison, Rehabilitation Psychology
Dr. Stacey Lee , UW–Madison, Educational Policy Studies
Dr. Caroline Racine-Gilles, MMSD, Teaching & Learning
Kelly Ruppel, MMSD, Office of the Superintendent Chief of Staff
Andrew Statz, MMSD, Research, Accountability & Data Use (alternate: Dr. Bo McCready, MMSD, Research & Program Evaluation Office)
Advisory Group
The Advisory Group advises the partnership on critical issues related to the Madison community and district context, informs the committee of other relevant work developing or underway at different levels of government and in the private sector, and represents the partnership to other constituencies in Madison. The Advisory Group meets with the Steering Committee biannually to learn about MEP's progress, react to emergent issues, and guide the Steering Committee and the Directors as it considers future directions for MEP work. The Advisory Group members were chosen by the MMSD Superintendent and the WCER Executive Director, in consultation with the MEP Directors. Members represent University, District, and community agencies from around Madison.
Hedi Rudd, Manager, Center for Resillient Cities
Karen Coller, Executive Director, Centro Hispano Dane County
Kaleem Caire, CEO, Founder, City Early Learning
Gloria Reyes, Deputy Mayor for public safety, civil rights, and community services, City of Madison
George Hagenauer, Data and Public Policy Manager, Community Coordinated Childcare
Colleen Clark-Bernhardt, Equity and Criminal Justice Council Coordinator, Dane County
Sue Abplanalp, Principal, Frank Allis Elementary, MMSD
Nancy Hanks, Chief of Schools, MMSD
Pat Wongkit, Program Director, Northport Community Learning Center
Valerie Klessig-Palm, Teacher, Nuestro Mundo
Leslie Orrantia, Office of the Chancellor, Community Relations, UW–Madison